Art Education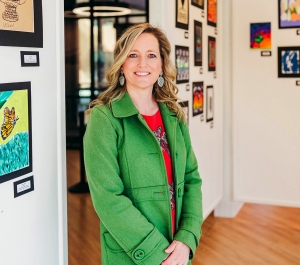 Aurora Hughes Villa, '95
B.F.A., Ceramics
B.S., Art Education
In 1995, Aurora received the Stanley A. Czurles Award for Excellence in Art Education - an award given for the most outstanding art education student in the graduating class.
In 1998, she received an MFA in ceramics from the School of the Art Institute of Chicago.
Aurora was recently recognized with the 2020-2021 Utah Art Education Higher Education Art Educator of the Year award.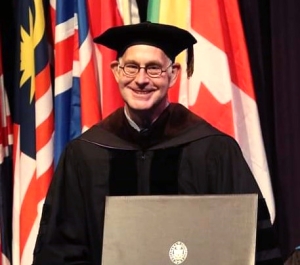 Gerald Mead, '86
B.S., Design
Gerald Mead, a longtime lecturer in the Art & Design Department was awarded an Honorary Doctor of Fine Arts degree from Niagara University (2020).
Stephen Saracino, '70, '75
B.S., Art Ed. 1970
M.S., Art Ed. 1975
Art History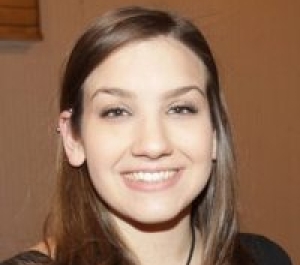 Natalie Brown, '10
B.A., Art History
As a student, Natalie interned at the Burchfield Penney Art Center and the Buffalo Museum of Science where she gained her initial experience in the museum setting. Natalie has since pursued a career in the arts in Western New York. She graduated with her Master's Degree in Art History with an Advanced Study in Critical Museum Studies from the University at Buffalo in 2012. 
She founded the Project 308 Gallery (2012), where she is the sole curator and event coordinator.  Natalie renovated the once-vacant storefront into an art gallery for multimedia art exhibitions and public events, including an annual street fair that features over fifty artists. The gallery is a place to engage those who appreciate the arts, collaborate with local artists and students, and activate a renewed enthusiasm for art in the community.
Natalie is also an Associate at Arts Services Initiative (ASI) of Western New York. She uses her expertise in program development and project management to advance ASI's ongoing efforts towards capacity building, collaboration and advocacy for the cultural sector in the WNY region.
Natalie was honored with the Women in Leadership of WNY award in October 2015. She was awarded the Tonawanda News Women in Distinction Award in October 2013. She previously served on the Carnegie Art Center Board and currently volunteers there. She has also been a panelist on the 2015 NYSCA Grant.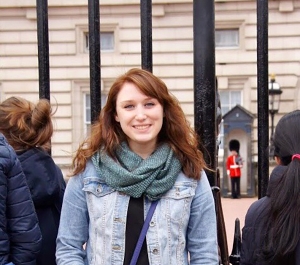 Melissa Ellis, '14
B.A., Art History (magna cum laude)
Melissa interned at the Albright Knox Art Gallery, working with the curator of Public Art. She worked as Retail/Exhibitions Manager at the WNY Book Arts Center, an arts educational non-profit organization in Buffalo, NY. In 2017, she started her graduate studies at the University at Buffalo in Critical Museum Studies with a concentration in Arts Management.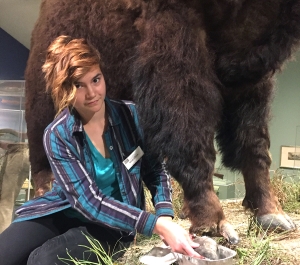 Nicole Schmidt, '14
B.A., Art History
Minors in Chemistry and German
Nicole has pursued internships nationally, in art conservation, including the National Parks Service at Harpers Ferry, Buffalo Bill Center of the West, Georgia Archives, and the Williamstown Art Conservation Center. She has treated a variety of art work including historic maps, books, firearms, textiles, metal sculptures, ceramics, and taxidermy. She is currently applying to graduate programs in art conservation.
Ceramics
Natalie Anthone, B.F.A., Ceramics
Natalie Anthone received the 2020-2021 William Lee Scholarship, a $5,000 national award rewarding undergraduate excellence in ceramic artistry.
Melanie Fisher, '16
Melanie Fisher was accepted into the MFA graduate program in ceramics at Ohio University in 2020.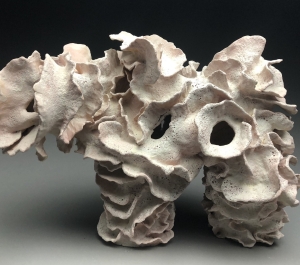 Tori Dombrowski
Tori Dombrowski's work was selected for the National Council on Education for Ceramic Arts' 2020 (NCECA) Juried Student Exhibition.  She received the Smith-Sharpe Fire Brick Supply Merit Award.  NCECA's cornerstone exhibition was open to students currently in higher education programs throughout the U.S., Canada, and Mexico.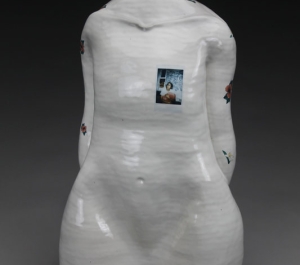 Christina Aguilera, Ceramics Major
Christina had her work accepted into the national juried group exhibition, Identity in Clay, at the Clay Center of New Orleans in New Orleans, Louisiana.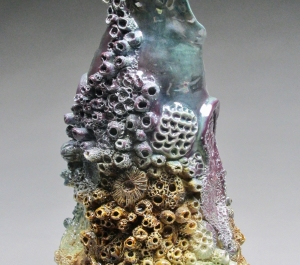 Win Han
Win's work has been accepted into two international invitational art exhibitions.
Claytopia/Sea Roots, National Council on Education for the Ceramic Arts conference, Continental Clay Company, Minneapolis, MN. The group invitational exhibition presents the scope of Southeast Asian artists working with clay and expanding the international artistic community by creating friendship, understanding, and an appreciation of artists from various backgrounds. The second group invitational exhibition, Made by Sea, at Pottery Northwest, Seattle, WA, again seeks to showcase Southeast Asian artists who work with clay. 
"Loki's Castle" - 19"x10"x9.5", Stoneware, 201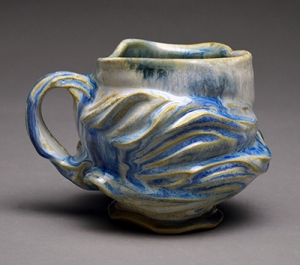 Five works by Samantha Schnell and two works by Katherine Tiffany were accepted into the 1st Biennial International Juried Mug Competition, juried by David Hiltner.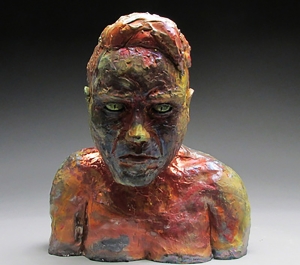 Liam Calhoun
Liam Calhoun's ceramic piece was accepted into the 2017 NCECA National Student Juried Exhibition, part of the National Council on Education for the Ceramic Arts conference.  The NCECA National Student Juried Exhibition has quickly become one of the premier exhibitions of student ceramic work in the United States. The exhibition features emerging talent in the field and highlights the variety and caliber of student work from across the country. The selected pieces were on display at the Hofman Gallery in Portland, Oregon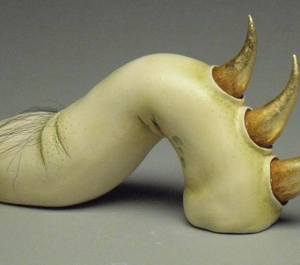 RJ Sturgess, '12
RJ Sturgess was accepted into the M.F.A. program in Ceramics at Georgia State University.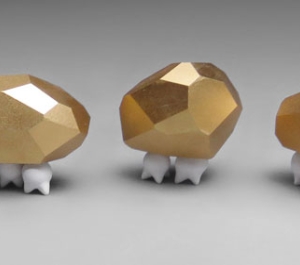 Tina Vu
Tina Vu was accepted into the M.F.A. ceramics programs at RISD, Syracuse, Virginia Commonwealth, Ohio University, and SUNY New Paltz. She attended Ohio University, whose M.F.A. ceramics program is currently ranked 4th in the nation.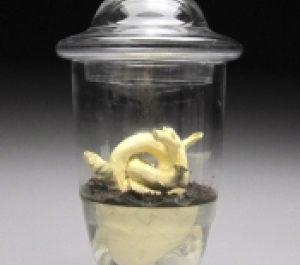 Rachelyn Spry
Rachelyn Spry's ceramic piece was accepted into the 2014 NCECA National Student Juried Exhibition, part of the National Council on Education for the Ceramic Arts.  The NCECA National Student Juried Exhibition has quickly become one of the premier exhibitions of student ceramic work in the United States. The exhibition featured emerging talent in the field and highlights the variety and caliber of student work from across the country.  The selected pieces were on display at the Frederick Layton Gallery at the Milwaukee Institute of Art & Design.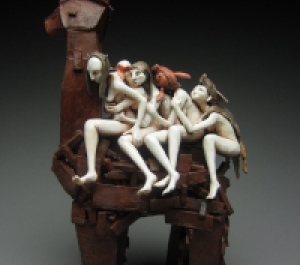 500 Figures in Clay, Volume 2
Ceramics alumni Suzie Molnar, Sarah McNutt, Scott Losi, and Carrianne Hendrickson have their work featured in the book 500 Figures in Clay, Volume 2, by Nan Smith, Lark Books, 2014.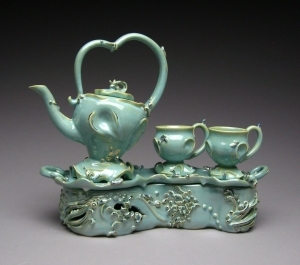 Leeann Catanzaro
Leeann Catanzaro's work was accepted into the 20th San Angelo National Ceramic Competition held at the San Angelo Museum of Fine Arts in San Angelo, Texas.  This national exhibition also included artists from Mexico and Canada and was juried by Leoplold Foulem from Montreal Canada.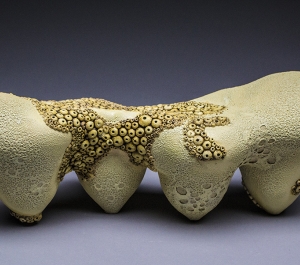 Emily Chamberlain, '11
As a graduate and resident artist, Emily Chamberlain, graduated with an M.F.A. in Ceramics from Wichita State University.
Interior Design Alumni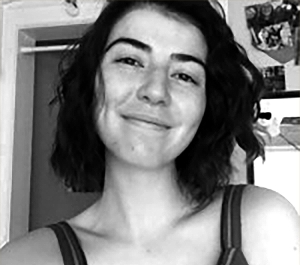 Ashley Maggiacomo, '19
B.F.A., Interior Design
Interior Designer, Design Farm Architects, Inc.
"Fact: Buffalo State College skillfully sculpted me into an Interior Design professional.
Entering the program, I had no idea the rigor and defined learning experience I was about to endure. The proficient staff taught me a deeper respect for my chosen career path and brought me an understanding of the design process in a way that I could have never imagined.
We constantly jumped into absolutely everything and never missed a beat. We tackled incredibly in-depth projects and never skipped a conversation about each and every intentional detail. Creating ambitious, inspirational and well-mannered designs. The projects covered every area of the field- ranging from residential, to commercial, theoretical, to theatrical- as small as a pavilion or pop-up shop, and as large as entire homes, floors, and buildings- (right down to the detail drawings)!
The experience was hands-on, in the classroom and the community. Becoming involved with local Interior Design groups and local projects, there was never a shortage of network opportunities, or chances to individually shine.
In my four short years at Buffalo State I was able to become the President of the school's Interior Design club, a student chair for the Buffalo Chapter of IIDA, and recipient of multiple awards recognizing both team driven work and my individual work.
Buffalo State provided me with the essential building blocks, cutting-edge computer programs, constant inspiration, and a true passion for good design.
Today I live in Boston, MA working as a commercial Interior Designer. I create real projects that impact the people and city that surrounds me - my dream. Thank you, Buffalo State."
Gulnihal Yildiz, '17
B.F.A., Interior Design
Master of Professional Studies Lighting Design, New York School of Interior Design
Lighting Designer, Pierce Lighting Studio
"One of the best decisions I ever made in my life was to enroll in BFA in Interior Design Program at SUNY Buffalo State College. I'm always amazed at how well prepared I was after completion of the 4 year Interior Design Program. The educators at Buffalo State College were remarkable! They nurtured my creativity, my interest in the lighting design, taught me great skills, offered wonderful resources and prepared me for a career in architectural lighting design. Today I'm holding a graduate degree in Architectural Lighting Design and working in the Lighting field as an emerging professional. I know I could not have my dreams came true without the education I received from the Buffalo state College.
Thank you for helping me gain the self-esteem and confidence needed to become a Lighting designer!"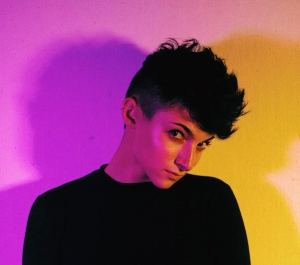 Becky Sturniolo, '16
B.F.A., Interior Design
Master of Architecture (Virginia Tech, 2019)
Design Specialist, Modsy
"I can only reflect fondly on my time in the Interior Design department at Buffalo State. I was unsure of my educational and life goals until I found myself in this program. It showed me a different side of art and design that I was mostly unaware of, and I found myself immersing in it fully. The professors truly make the program what it is. They gave us knowledge and experience that you won't find elsewhere in Buffalo. The projects we worked on were challenging, but pushed us to do our very best, or we would fall behind. This kind of environment is inspiring and creates talented, well-rounded professionals upon graduation. It not only allows for bonds to be created between us and our professors and professionals within the field, but it also creates lasting friendships between classmates. I am proud that many of my classmates have all gone on to do various things within the field of design, and are doing it will, as we continue to stay in touch. Personally, my time at Buffalo State led me to continue to graduate school, at Virginia Tech, where I have received my M.Arch degree. The experience gained from my time in the Interior Design program brought me to graduate school feeling prepared and hungry to continue to learn more. I could not have asked for a better undergraduate experience. And I have Buffalo State to thank for that, specifically Bhakti Sharma, Eric Dolph, Barry Yavener, and all of those in the Interior Design program."  
Courtney Collins, '14
B.F.A., Interior Design
Interior Designer, NCIDQ Certified, Scheid Architectural
"I entered Buffalo State College with no prior interior design-related experience and through the CIDA-accredited education; I built the foundation for my career today. 
Since graduating in 2014, I have earned the distinction and recognition of being an NCIDQ Certified Interior Designer. This accomplishment is the first major step into a professional career in the interior design industry. Without the CIDA accreditation and education from Buffalo State College, I would not have had the tools necessary to be able to succeed and excel in my career path. While the program may be rigorous, if fully taken advantage of it will instill the work ethic, develop the skill set, and establish relationships required to be successful in this industry. I am truly grateful for my time and experiences at Buffalo State and I hope the result is the same for you."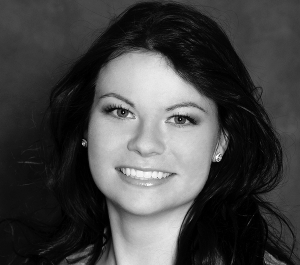 Corinn Soro, '07
B.F.A., Interior Design
Masters Degree MA Design Research for Disability (Universal Design)
Senior Interior Designer and Associate at Kideney Architects PC
Affiliation: CID, NCIDQ, EDAC, SEGD
"Buffalo State provided many foundations and building blocks for my career. The interior design program stressed the principles and fundamentals of design while pushing my thought process and developing technical and cognitive skills. It is here that I learned the pathways for creative problem solving and how to truly listening to an architectural problem and developing a solution. The professors and teaching staff also encouraged my unique passion for research and were personally invested in seeing the success of student projects. This has all served me well in my profession growth and career success as an interior designer and in leadership roles."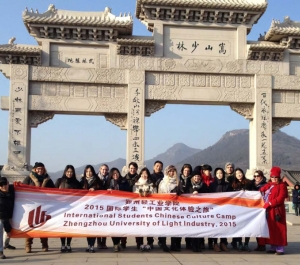 Darcy Engle
B.F.A., Interior Design
"When I was introduced to the opportunity to travel to China for a Culture Camp sponsored by Zhengzhou University of Light Industry, I instantly applied. I've learned through past traveling, that the best understanding of a certain group of people comes from seeing what they see, experiencing what they experience, eating with them and talking to them."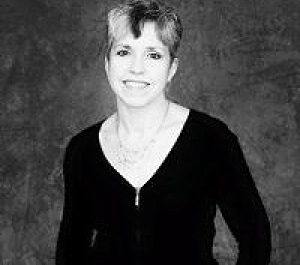 Julie Deuble, '10
B.F.A., Interior Design
LEED AP
Lead Designer 
Sierra Unlimited Construction & Arbor Craft Cabinetry
"As a non-traditional student, I appreciated the breadth of coursework required to complete my BFA in Interior Design. Though my interest was primarily in residential design, I was exposed to many areas of commercial design as well as art and architectural history. The skills I developed while a student prepared me for my new career and the internship experiences I had helped me narrow my focus in the field. Since graduating in 2010, I have had my work featured in local and national magazines, appeared on local television, and have been interviewed for a large manufacturer's design blog.  I keep in touch with several of my classmates, who have also gone on to have fulfilling careers in design. The program at Buffalo State helped me reinvent myself and put me on the path to a new, rewarding career as a kitchen and bath designer."
Linked In
Houzz.com
Mary Terese Nasca '08
B.F.A., Interior Design
Business Owner, MTN Designs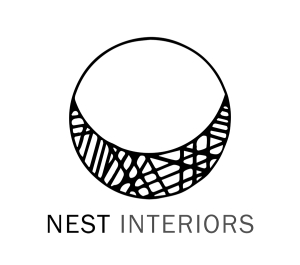 Brook Pelc, '07
B.F.A., Interior Design
Business Owner, Nest Interiors
Mark Naylon, '00
B.F.A., Furniture & Interior Design
Business Owner, Modern Living Supplies
As Mark Naylon was earning his degree from Buffalo State College, he was apprenticing with a master furniture craftsman. In 2001, Mark moved to New York City and opened Modern Living Supplies, which quickly grew from a simple vintage shop to a full-service mid-century furniture destination featuring original pieces, restored furnishings and M|n, Mark's own line of period-inspired creations with a timeless visage. Located in the historic Garfield building on the Lower East Side, Modern Living Supplies is an airy 1,500-square-foot bi-level showroom that attracts architects, designers and walk-in retail clients who appreciate the innovative work of mid-century modern designers including Milo Baughman, Paul McCobb and Edward Wormley.
Painting
Jillian Taylor, SUNY Buffalo State, '17, '20
B.F.A., Painting, 2017 
M.S., Multidisciplinary Studies, 2020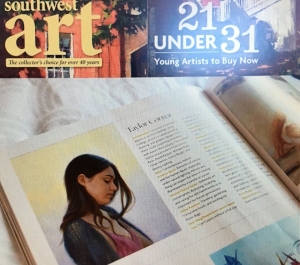 Taylor Correa, '15
B.F.A., Painting 
Taylor Correa is featured in Southwest Art Magazine,"21 under 31: Young Artists to Buy Now." CONGRATULATIONS, Taylor!
Wood/Furniture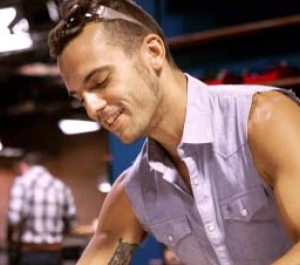 Nathaniel Hall, '13
As a Buffalo State student, Hall was recognized at national competitions and juried exhibitions for his original designs. Hall has earned widespread acclaim for his inventive, yet functional work. Hall is now a graduate student in the furniture design program at San Diego State University.
Hall was selected as one of 13 designers to appear in "Framework", a television show airing on Spike Network (2105).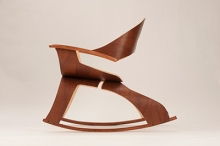 "Motomorphic Chair" was selected as finalist in the AWFS Fair in Las Vegas, NV in 2011 as part of the Fresh Wood Student Competition.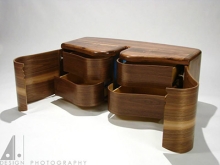 "In and Out, of the Box" was selected as a finalist in the AWFS Fair in Las Vegas, NV in 2013 as part of the Fresh Wood Student Competition.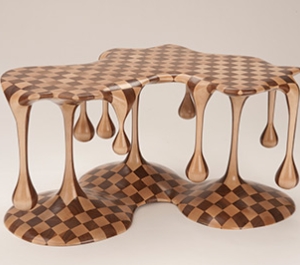 Adam Kessler
Adam Kessler accepted a position at Datesweiser Furniture Company
Adam's "Table for Dali" was selected as a finalist in the AWFS Fair in Las Vegas, NV in 2011 as part of the Fresh Wood Student Competition. Adam received the People's Choice award and 2nd place in Post Secondary Tables.