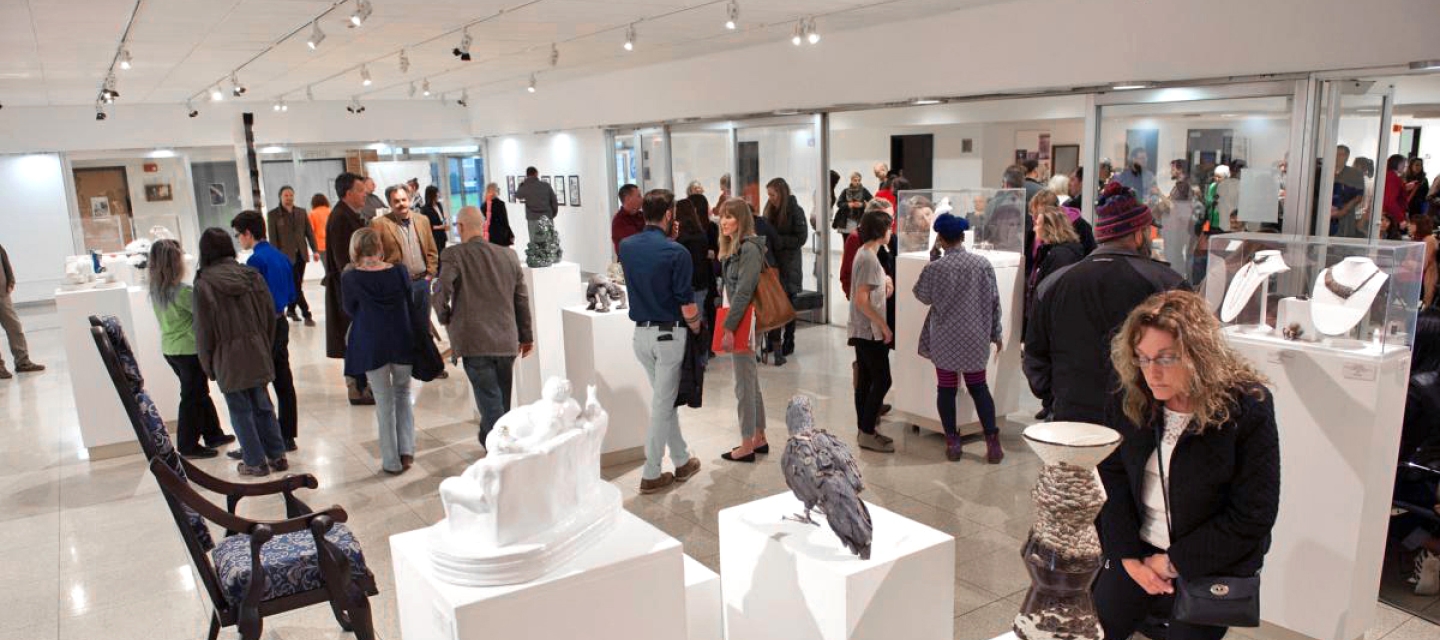 Buffalo State College has a long and distinguished history of arts programs and notable alumni. Our award-winning faculty members are recognized at the national level.
Our Philosophy
Students are taught to solve problems together, through iterative means. Inclusion is fostered by responding to the changing cultural landscape of the city and the unique gifts and needs of diverse bodies of students from across the state, through the shared language of artistic inquiry, and using the studio and seminar room as laboratories to engage questions of society and the self in the changing workplaces of tomorrow.
We're in the Museum District
Our students have access to nationally-acclaimed museums and galleries, providing them with a variety of stimulating art experiences, and valuable internship opportunities. They use the city as a classroom, responding to community needs through joint projects.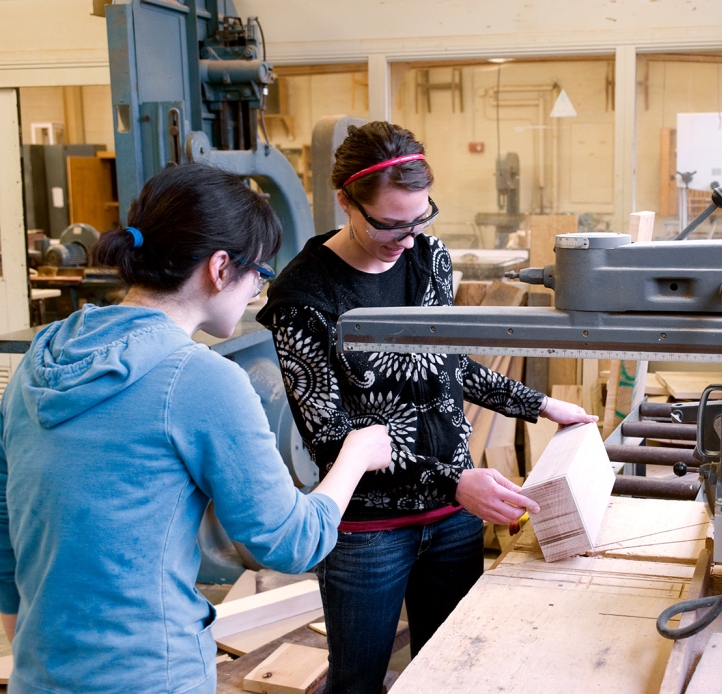 Our Faculty
A Passion for Teaching
Our award-winning faculty members are recognized at the national level and are intensely committed to the growth of our students. They are constantly pushing the boundaries in their own concentrations, and inspiring and encouraging our students to seek their own individual identity as a visual designers and artists.
Meet Our Faculty
Our Alumni
Our alumni have made a place for themselves in the world of art and design. Whether they go on to graduate school, find work in their concentration, or start their own businesses, our alumni are making a creative difference.
Many graduates are sent into classrooms and professional settings as emissaries of a mindful and intentional approach to their chosen media and creative processes. 
Meet Our Alumni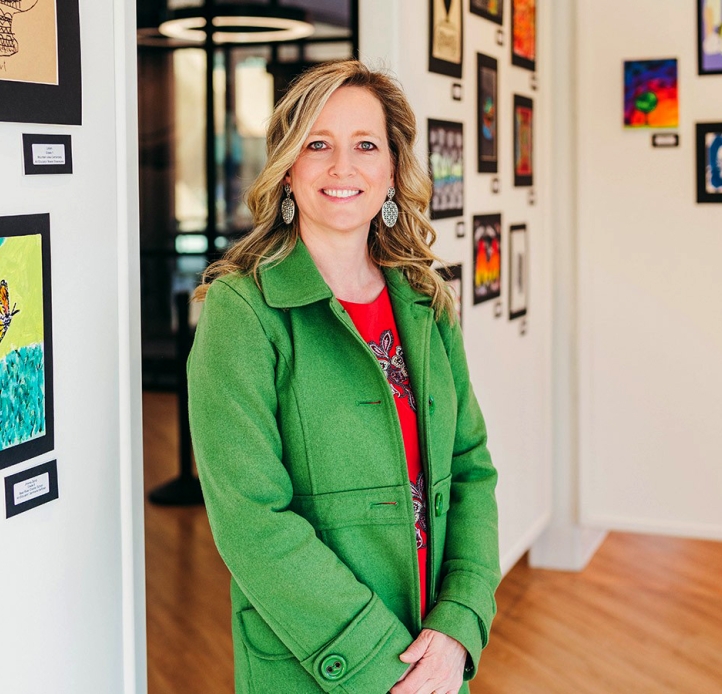 Upton Hall Galleries
The Czurles-Nelson Gallery hosts larger exhibitions. The Margaret Eschner Bacon Student Gallery features student work.
Social Justice Statement
We in the Art & Design Department share in the struggle against all forms of discrimination on the basis of race, class, ability, gender, sexuality, or any other expression of intersectional identity, and work to provide an inclusive and welcoming environment to people from all communities.
We see our campus, both physically and virtually, as a commons—a space of mutual care. Respecting differences, we cultivate diversity in our campus community, supporting an education informed by the struggle for inclusion, equity, and civil rights. Our disciplines of Art and Design embrace the stories of diverse communities as we foster solidarity among our ranks and advance the objectives of equity and social justice in all aspects of academic life. 
Art & Design Department History
1871 |  Buffalo Normal School opens with art classes in drawing and penmanship.
1906 |  The Industrial Arts Department of the State Teachers College at Albany is transferred to the normal school at Buffalo, where it is called Manual Arts Department. Since Buffalo is a larger, more industrialized city, and has a greater need for vocational training teachers.
1930 |  Art Education Program starts with 30 students, the only one in the United States maintained under state auspices.
1937 |  $100 Tuition fee is established.
1943 
Visual Arts Education is started. 
First Photography Labs is established.
1947 |  The Art Education Department, under the chairmanship of Dr. Stanley Czurles, is the largest in the United States.
1948 |  Master of Art Education Program Buffalo State achieves Middle States Accreditation.
1950 |  Art Education Program claims to be the largest in the world with over 300 majors, doubling in the next 20 years.
1953 |  Visual Arts Program expands to include Sculpture, Graphics, Crafts, Home & Community Design.
1954 |  Art Education program achieves full National Council for Accreditation of Teacher Education (NCATE) accreditation.
1960 |  Building on the pedagogical concepts of the famous Bauhaus and Hochschule für Gestaltung in Ulm, Buffalo State's visionary Industrial Art Education curriculum is merging traditional arts and crafts with industrial design and science.
1961 |  Siena Program of International Studies founded making Buffalo State the first SUNY institution with a study-abroad program, Semester in Siena. – it would become the longest running exchange program in the U.S. running over 50 years.
1962 |  Art programs move in the newly constructed state-of-the-art facility for art education and design Upton Hall.
1963 |  The Industrial Art Education Division splits into the more traditional areas of Art Education, Fine Arts, and Design Bachelor degrees in Art and Visual Arts are established
1968 |  BA (Design) with concentration in Interior Design is established.
1969 |  BFA in Fine Arts established.
1970 
Art Education, Fine Arts, and Design become independent Departments. 
B.S. in Design, B.F.A. in Painting, Sculpture, Printmaking, and Photography are established. 
50+ full-time faculty serve a growing student population
1972 | BS (Design) with concentration in Interior Design is established.
1984  | BFA (Design) with concentration in Interior Design is established.
1990 |  BFA in Design is created.
1992 |  First computer lab and courses on the use of computers in the arts is established.
1993 |  Begin FIDER accreditation review
1995 
125th Anniversary of Buffalo State.
The Visual Arts Program at Buffalo State is the largest, most extensive in SUNY with 40+ full-time faculty and 900+ majors.
Official approval of new BFA (Design) with concentration in Interior Design coursework
1999 |  First Interior Design senior class of revised BFA program; allowed for the Department to apply for  accreditation
2000 |  The Interior Design Program achieves full Interior Design Accreditation (Foundation of Interior Design Education Research (FIDER) 2000-2006, Council of Interior Design Accreditation (CIDA) 2006-present.
2006
The rapidly growing Interior Design Program becomes an independent Department.
Interior Design Department is created.
2007 |  The Visual Arts achieve National Association of Schools of Art and Design NASAD accreditation.
2009 |  Dedicated in 2009, Czurles-Nelson Gallery honors Stanley A. Czurles, the late SUNY Distinguished Service Professor of art education, who founded Buffalo State's art education program in 1931.
2012 | The Digital Design & Fabrication Lab Tech Hub starts operation with two small 3D Printers.
2015 |  Interior Design Studies and Drafting for Interior Design Technologies Minor programs introduced.
2016 |  The Interior Design Department merges with the Departments of Art Education, Design and Fine Arts into the Art & Design Department.
2017 
Due to financial constraints, the ~$ 50M Upton Hall renovation is cancelled after two years of planning 
The Fine Arts, Art Education, Design, and Interior Design Department are merged into the Art & Design Department.
2018 
B.F.A. of Art Education is established, shared Art & Design Foundation Program is established. 
The Upton Hall North wing with the crafts studios is partly renovated for $ 4.5M.
2019 
Building on the 1960s concept of a career-oriented Industrial Art Education, and integrating the latest democratization of industrial manufacturing tools, Digital Design & Fabrication becomes a full part of the Art & Design Foundation Program.
The Tech Hub expands rapidly, adding additional 3D Printers, Laser Cutting, CNC Milling, CNC Routing, and Vinyl Cutting to its machine park, serving students and faculty across the Visual Arts and the entire Buffalo State community.
2020 |  CIDA Council of Interior Design Accreditation (formerly FIDER) received through 2026.
2021 
150th Anniversary of Buffalo State
Foundation of the new School of Art & Sciences merging the former School of Arts & Humanities and the School of Natural & Social Sciences. 
The Art & Design Department houses 13 degree programs plus 13 minors and services ~400 students with 21 full-time faculty.
Micro Credential in Interior Design: Fundamental Theory and History implemented.